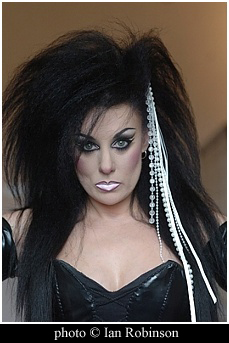 Anne Sudworth is internationally known for her magical trees and haunting moonlit landscapes. She has been drawing and painting since early childhood and in 1993 she presented her first exhibition "Visions and Views". Many more exhibitions have followed including the highly successful "Dreams and Whispers" show and "The Dark Side". She has since exhibited widely and her work can now be found in many collections around the world including Germany, Australia, America, Russia, Japan, New Zealand and the UK.

Initially, she concentrated on equestrian scenes, which allowed her to express her deep love of horses. She has ridden since she was five and horses have always played a big part in her life. Soon, she was working extensively also in landscapes, particularly those of the English Lake District, whose wild untamed character continues to influence her work. But it was her darker, more imaginative paintings which were to become the main focus of her work.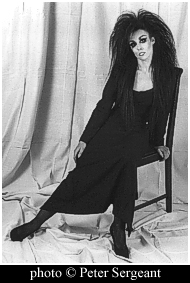 She says "For as long as I can remember I have had a passion for all things dark, romantic and strange. Even as a child, the eerie or otherworldly gained my immediate attention and amongst that which was gothic, I felt completely at home. Whilst growing up I was drawn to the natural beauty of the landscape, particularly that of the English Lake District with its rugged untamed character and wild changeable moods. Spending so much time there prompted my interest in folklore and mythology, the tales of mystery, magic and the supernatural seemed to fit so perfectly within the landscapes I had come to love." Her interest in mythology and folklore was to increase and has developed along with her love of poetry and classical literature.

She is perhaps best known for her 'Earth Light Trees', an ongoing series of paintings which represents a central theme in her work and her portrayal of moonlight has almost become a signature. She is also well known for her depiction of many of Britain's megalithic sites including Avebury, Stonehenge, Wayland's Smithy and Casltlerigg Stone Circle.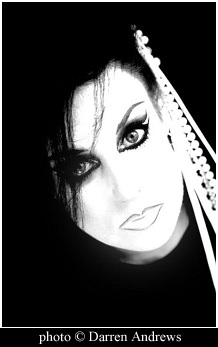 She is a self taught artist, always preferring to explore her own ideas and she has experimented with many different media including oil, watercolour, clay and pen and ink. She now works mostly with pastel and charcoal. She also writes poetry, sculpts and designs and makes all her clothes. She is often described as a visionary artist and her strange, haunting works, particularly her moonlit scenes, have influenced many.

Over recent years the demand for her work has grown and her original paintings, drawings and prints are now sold widely, both through galleries and private commissions. In 2000 the first book on her work was published called "Enchanted World, the art of Anne Sudworth". It was written by award winning author, John Grant and is now in its fourth print run. In Spring 2007 a second book on her work was published called "Gothic Fantasies, the Paintings of Anne Sudworth". This much anticipated publication is available as both hardback and special collectors edition.