Enchanted World, the Art of Anne Sudworth
Paperback and Hardback

"Enchanted World" was the first book on Anne Sudworth's work to be published. It contains over 60 of Anne's paintings including some of her early equestrian works, plus a number of sketches, roughs and looser works as well as featuring a painting in progress. The incisive and comprehensive text was written by award winning author John Grant with extensive notes by the artist herself. It was originally published in 2000 by Paper Tiger and is now in its fourth reprint. It is a large-format book, 297mm x 210mm with 112 pages and is available as hardback - price £20.00 and paperback - price £14.99 (plus p&p)..
Paperback - CURRENTLY OUT OF STOCK

Hardback - CURRENTLY OUT OF STOCK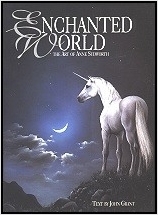 Front cover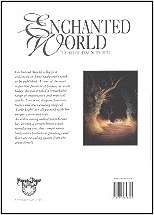 Back cover